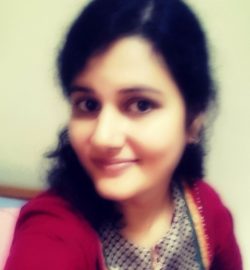 Hi I'm Janani Viswanathan, an ex-software professional and a happy Stay @ Home Mom.
My highest designation being mother of twin boys 🙂 which has made me a blogger today.
I am from India. Raising twins in India is more difficult at times, owing to the less psychological guidance and supportive products. But still more easier considering the kind of family support you get.
I have indeed, at many instances, reached the web to know about one thing or the other about bringing up my twins. Sometimes the answers I get, would be relevant and sometimes not. This induced me! Why not start a blog on parenting twins in Indian environment and here I am to share my knowledge with you at Twins and Me!
---
What I intend to share?
At Twins and Me, I would like to contribute my experience and other expert knowledge I have gathered from fellow moms in parenting twins. I will be covering,
normal and artificial conception
twin pregnancy and care
emotional and psychological challenges to be dealt while bringing up twins
avoiding twin rivalry and developing healthy sibling relation
and much more related areas which will be part of the world of twins.
Life with a baby will be awesome and life with twin babies will be an amazing roller coaster ride  😉
Come and discover the world of twins with me !!
Other Perks
Though this blog might mainly concentrate on twins, still moms of single child or multiples will find it appropriate at many occasions. I will be sharing with you fascinating articles on parenting and motherhood. There will be product reviews where I will share my experience with the products which I have personally used and tested.
As a value addition, I have also included an Expert Corner at Twins and Me. Here I invite accomplished professionals from various fields who are specialized in dealing with infants, toddlers and kids in their respective area of expertise. They will be penning down their suggestions and advice.
You can also find a Healthy Food Corner at Twins and Me. Along with me, we have a team of mommy chefs who will add some traditional, healthy recipes specific to pregnant or feeding moms, infants and toddlers or kids. There is a special section for moms too.
The main aim of Twins and Me is to convey useful tips and information about raising twins. It also focuses on providing some good insights about different aspects of parenting to all the parents.
Parenting is an art and it should bring happiness, peace and comfort both for the parents and the children.
Hope Twins and Me will support you in raising healthy, smart, positive, strong and happy kids with good morals and deeds.
Happy parenting !!
Featured in The Times of Amma blog
Featured in My Sweet Nothings blog