So far it should have been a remarkable journey with your twins. Now you will be entering the last few months, the third trimester of twin pregnancy which will be equally exciting and even thrilling. Your twins will be growing at a faster rate to emerge out and have their first sight of this beautiful world. Read more to know what can you expect in this trimester.
Disclaimer: All content in this post should be purely taken for informational purpose only and not considered as actual medical advice. Read our Disclaimer page for more details.
The Third Trimester of Twin Pregnancy
The period covering 27-40 weeks of your pregnancy is the third trimester.
Most of the earlier pregnancy symptoms in the first trimester would have returned by now. Sleeplessness, frequent urination, shortness of breath, heartburn or fatigue can again start bothering you. Understand your body and take all the needed care.
You will be indeed putting more weight by the third trimester of twin pregnancy. It is quite common, as you are carrying two fetuses. This weight gain is relatively necessary to cope up with the labor and birth.
---
Recommended: Recipes for pregnant moms
---
Movements of your Twins
In your early third trimester, you might encounter continuous movements during different parts of the day. This might be because one or the other fetus keeps moving. Soon many moms can very well differentiate which fetus is moving based on the position and the time of kicks.
But these movements tend to slow down when you are nearing the end of this trimester. The space in the womb is almost occupied, which in turn slows down the fetuses from moving freely. If in case you are under medical supervision (in your later stages of pregnancy), you can even tell your caretaker where they can find your little dudes heartbeat, during the routine checkups. You will be more familiar with their positions by now.
The Growth of your Twins
Once you reach the mid of third trimester, the growth rate of your fetuses will be slowed down compared to a singleton fetus. This is mainly because there isn't much space for two fetuses in the womb which is usually occupied by one. This is why generally the twin babies birth weight are low when compared to a single baby born in the same gestation period.
By mid of this trimester, most parts of the fetuses body would have been developed except for the lungs(which is not developed fully until 35 weeks). The fetuses will be gaining bone mass, fat and develop muscles which will help them to regulate their body temperature once they are born.
The fully opened eyes with eyebrows and lashes will soon be responding to light.
The fetuses will be practicing the routine of swallowing, digesting and excreting. The bones will continue to grow stronger. All the grown organs will be matured and fat will be accumulated thereby getting ready for birth.
---
Recommended: Twin pregnancy complications, Twin pregnancy care
---
Possible Preterm Labor
You should be very careful in the third trimester as there is a chance of preterm labor. Any abnormalities which you note like increased vaginal discharge, leaking amniotic fluid or pressure in the pelvis should never be taken easily. Reach to your medical practitioner immediately and seek the necessary advice.
And your delightful twin pregnancy journey will soon reach its pinnacle! Two pairs of eyes will be looking lovingly at you any time!
From then on all the rest will be over and you should get set for the most exciting phase of your life!! Happy twin parenting!! Check out our article 7 Essential Tips for Managing Twin Babies to make this journey relatively easy and smooth.
You can share your experience in the third trimester of twin pregnancy in the comments section. It will be of great help to fellow moms carrying twins.
Also if you think this post will be helpful for your friends, please go ahead and share it.
Pin this for Later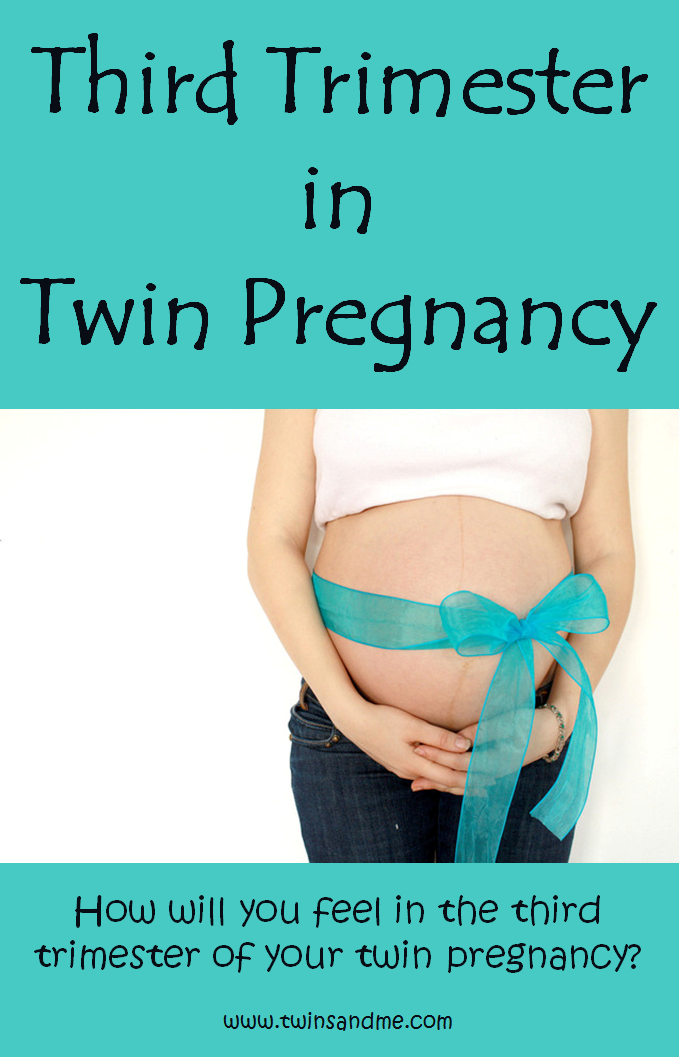 ---
Image credits: by doriana_s via Freeimages