Is your toddler not listening to you? Do you constantly shout and get frustrated? It's time to relax. Get hold of these three magical C's which will make your toddler listen to you. Of course, without much yelling!
Why is your Toddler NOT Listening?
Toddlerhood is the most cherishable stage for any parent. You will be taken back to your good old days to relish the essence of the amazing childhood. You will explore and enjoy the beautiful world along with your child. That is the best part of having a toddler.
Yet there is another side to this toddler world which is very intricate and tangled. It has to be dealt with enormous heed and care. Making your kid pass on this fragile phase of childhood without hassles can be strenuous at times.
One of the many challenges that you could be facing is making your toddler listen to you. Your toddler may not be listening due to any of these reasons.
Your toddler may be overwhelmed and attracted to other things and miss to listen to you. So your conversation may seem least important to him.
Your toddler may be deliberately ignoring your words as he may not be happy with what you are saying. This happens when you are restricting him from anything he dearly loves to do.
Or he may be replicating the response he gets from you. If you ignore to listen to him, he will certainly ignore to listen to you.
Your first step will be to observe and identify the reason for your toddler's lack of attentiveness. Then you can start working on it.
The Three Magical C's to make your Toddler Listen to you
Once you identify why your toddler is not listening to you, you can start following these three magical C's.
Connect
Don't have a discussion with your toddler on the go and get fed up on having to repeat your statements for the hundredth time. He will not hang on to your words unless you CONNECT with him first.
Before even trying to converse, make sure you get your toddler's attention. Get down to his level, hold him close, make eye contact and ensure he has opened his ears for you.
Communicate
Now once you are certain that you are holding his complete attention, initiate your discussion. The key is to COMMUNICATE in the toddler language.
An un-reasoned 'NO' or a list of rules in a bossy tone will not work with toddlers. Their little minds demand to reason every action or restriction. They cannot accumulate too many directives and implement them all in one go.
To be clear on what you say, let out one instruction at a time and help him perceive the effects and consequences with proper reasoning. Keep the conversation positive and try to convey even the most unpleasing ideas in an optimistic way. And never forget to retain a tender and encouraging tone.
Confront
Toddlers don't perceive the significance of our words as we probably never let them face the consequences. Even if we explain the ramifications of their action, we become lenient and don't stick to our aforesaid instructions. They get the wrong belief, "Oh! Mommy is just menacing me. I can persuade her and get it done again tomorrow!"
Let him CONFRONT the outcome of his actions if he is not listening to you. The only exception should be a health or safety hazard. Once you do this, he will discern the importance and heed to what you say. Now he will reckon, "OK! I have to listen to mommy, else she will not let me do that again!"
These are the three magical C's which will make your toddler listen to you.
Connect, Communicate and let him Confront.
More than everything "Your child will follow your example not your advice". So the next time when your toddler calls for you, stop your work, turn towards him and respond immediately.
Be the kind of listener you want your toddler to be.
How do you get your toddler's attention without yelling? Please share your experience in the comments section. It will be greatly helpful for many new parents.
Also if you believe these magical C's will work, please share it with your fellow parents.
Pin this for Later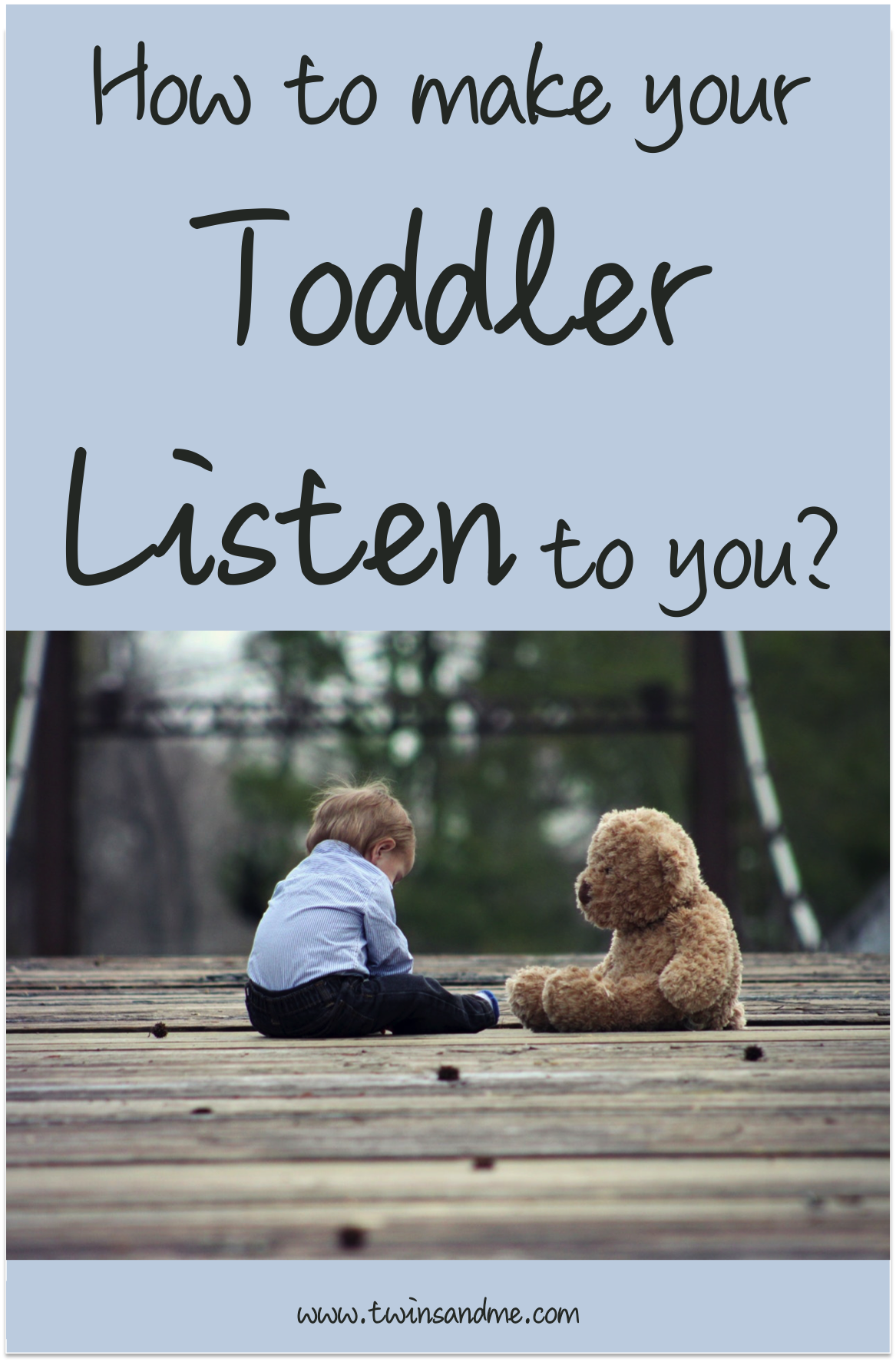 ---
* This article was originally written by me for Babyonboard website.